This page is intended to show you what the meaning of Antônio is.
It also reserves a space that contains a historical reference with characters named Antônio. At the end of the page, you can also give your opinion and share your opinion about the meaning of Antônio and, if you prefer, comment on an Antônio you know.
You will be able to describe what the meaning of the name Antonio has for you in the comments section.
See also: Our list of male names.
Meaning of Antônio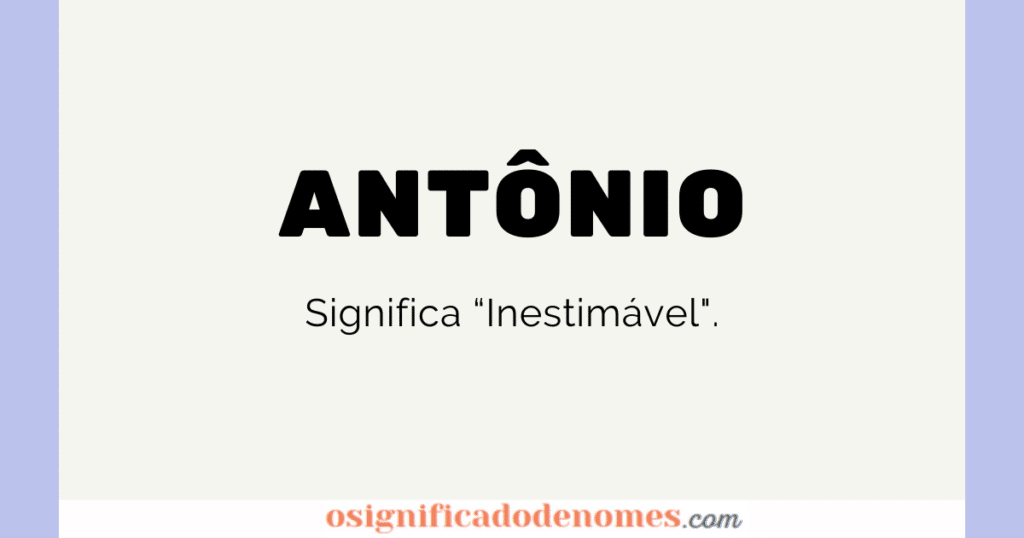 Antony's meaning is "priceless", or "that which is priceless". The origin of the name Antônio is Latin. Antônio has 7 characters and a very common name in Brazil.
Historical reference with the name Antônio
Several historical characters with the name Antônio
Mark Antony, Julius Caesar's right-hand man
Antoninus Pius, Roman Emperor.
António I of Portugal, the Prior of Crato, King of Portugal.
António Francisco de Bragança, infant son of Pedro II of Portugal
António de Bragança, one of the three boys from Palhavã (bastards of João V of Portugal)
Antonio de Bourbon, King of Navarre.
Anthony of Saxony, King of Saxony
António Pio, son of João VI of Portugal