This page proposes to describe the meaning of Eduarda, as well as her origin. As you will see, the name Eduarda has a deep meaning related to prosperity and the guardian.
It is also composed of historical reference, containing the name of characters with the name Eduarda, further enhancing its meaning.
At the end of the page with the meaning of Eduarda, you have the option to participate, writing on this page what you think about the meaning of Eduarda and its origin.
You can also detail the personality of Eduarda that you know.
See also: Female Names.
About Meaning of Eduarda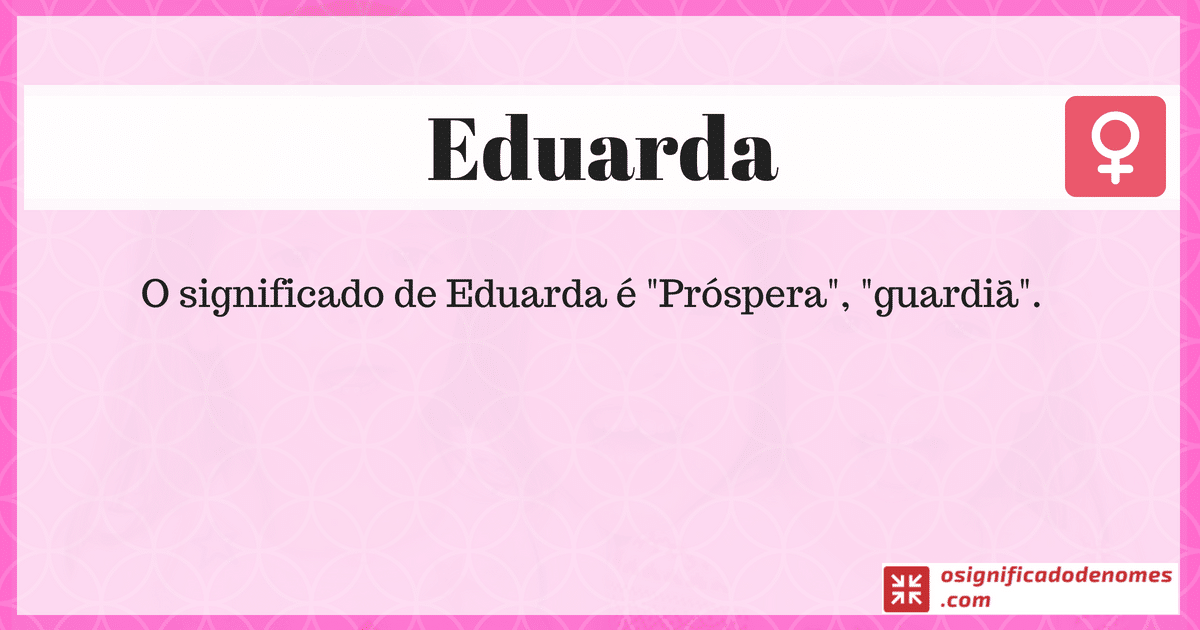 Eduardo is a female name. The origin of the name Eduarda is Anglo-Saxon. The meaning of Eduarda is "Prosperous", "guardian".
Historical reference with the name Eduarda
Eduarda Dionísio (Lisbon, 1946) is a Portuguese writer and playwright. She is the daughter of another well-known Portuguese writer named Mário Dionísio. She was a secondary school teacher in several schools in Lisbon.